Hire a clown in Wassenaar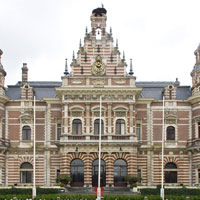 Need a clown in Wassenaar? Don't look any further! Clown Zassie, the one and only clown from Dordrecht also comes to Wassenaar!
Whether it's the Easter bunny of a large show, Clown Zassie Entertainment has a solution for every need in children entertainment. Balloonartists, stiltwalkers, attractions, you name it.
Birthday party? No problem! Clown Zassie has a solution for this as well.
For over 12 years Clown Zassie Entertainment has been the address for profesional entertainment for kids in the Netherlands. All our services are done from under our own management. This way we can always deliver you the same high standard of quality.
Who have preceeded you? In Wassenaar:
Bibliotheek Wassenaar
Camping Maaldrift
many private parties
We hope to see you soon!