Clown in Goes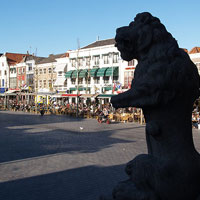 Looking for a good Clown in Goes? Or looking for fun entertainment for children? Clown Zassie Entertainment can help you with this.
We have been active in profesional entertainment for children for over 12 years now. We can provide you with shows, openingacts, animation and more. All on your location. We provide all our services nationwide from our homebase Dordrecht.
In Goes we can provide you with:
Shows for children
Ballonartistst
Stiltwalkers
Combination packages
Workshops
and more
Please look around on our website to discover what Clown Zassie Entertainment can do for you in and around Goes.
Unfortunately birthdayparties can't be booked in Goes, since it's out of the 90 kilometers working region we have set set for this service.