Clown in Drechtsteden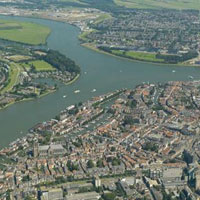 In need of a clown in de Drechtsteden for an opening, fair, event, schoolparty or any other festive occassion? Clown Zassie can help you with entertainment for children in de Drechtsteden!
Clown Zassie Entertainment is based in Dordrecht, right at the center of the Drechtsteden. Our services can hired throughout the Netherlands, but also close to home.
In de Drechtsteden we can help you with all of our main services such as shows, stiltwalkers, balloonartists, combination packages (and our birthday parties).
Please take a look around on our website to see what Clown Zassie Entertainment can do for you in de Drechtsteden!
They already hired Clown Zassie Entertainment in de Drechtsteden: Palm Party House, Velpa Enveloppen, Hotel Ara, COKD, KDV Bobo, Frank's Optiek, Bakker Bart, Gemeente Dordrecht, DuPont, Kia v/d Linden, Rabobank, Gemeente Papendrecht, Power Park, Jeugdcentrum Interval, Winkelcentrum Carnisse Veste, Ohio Music Service, Hockeyclub Barendrecht, vv Pelikaan, Volvo de Jong, het Dolhuis , VSR, OBS de Tweemaster, loads of private parties and many more.
We hope to see you on your next party or event!