Clown in Katwijk (aan Zee)
Rent a clown in Katwijk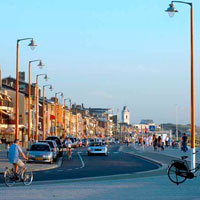 Looking for a good Clown in Katwijk? Or looking for fun entertainment for children? Clown Zassie Entertainment can help you with this.
We have been active in profesional entertainment for children for over 12 years now. We can provide you with shows, openingacts, animation and more. All on your location.
In Katwijk we can provide you with:
Shows for children
Ballonartistst
Stiltwalkers
Birtthday parties
Combination packages
Workshops
and more
Please look around on our website to discover what Clown Zassie Entertainment can do for you in and around Katwijk.
We've alrady performed our serivce in Katwijk for e.g.:
VV Katwijk, Theater Tripodia, Villa Happ en de Gemeente Katwijk