Clown in Dordrecht? Book Clown Zassie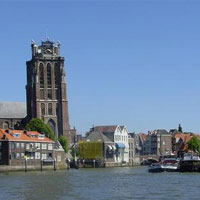 Looking for a clown in Dordrecht? Clown Zassie Entertainment is based in Dordrecht. Making Clown Zassie the one and only clown from Dordrecht.
All of our services can be used in Dordrecht: birthdayparties with Clown Zassie, Sjaak the Pirate or Jerry the Ballonheer, but also balloondecoration, large children shows, store entertainment, and more.
Look around on our website for a full overview of what we can offer you.
Clown Zassie Entertainment provides services across the Netherlands and Belgium. With over 12 years of experience in professional entertainment we're the ideal partner for your children entertainment needs.
They already hired Clown Zassie (in Dordrecht):
DuPont, bakker Bart, Frank's Optiek, Restaurant de Grote Griek, COKD, Stichting Internationale Kinderhulp and many private parties. For a full overview take a look on our reference page.